Fireworks anemone – Pachycerianthus multiplicatus
An extremely rare species nationally Fireworks anemones have been recorded at three sites in Ireland. Globally they are present in a a number of sea lochs in Scotland and a number of sites in Denmark, Sweden and Norway. A large and striking species (tubes can be up to 1m long with tenatacles up to 30cm in length), they are typically bright white or white with brown rings.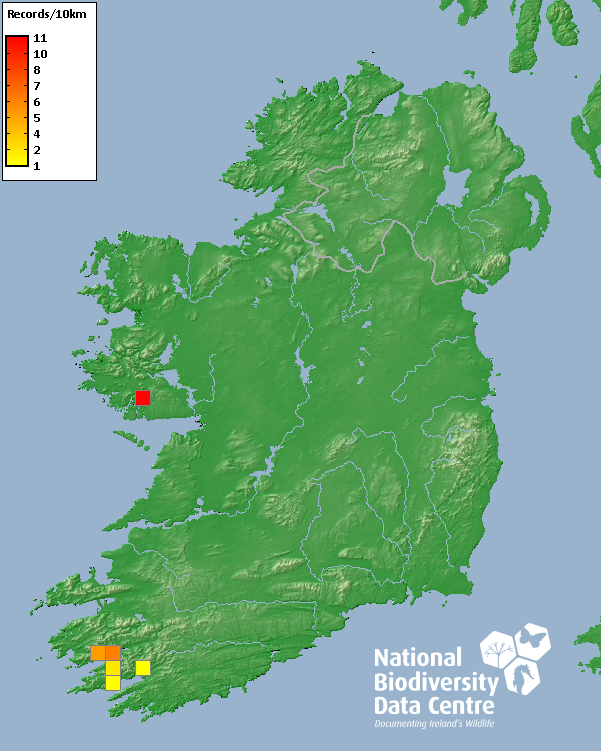 Surveying 2022
While the site at which Fireworks anemone occur in Kilkieran Bay is monitored as part of the National Marine Monitoring Scheme the full extent of the species at the site has not been fully measured. Seasearch Ireland plan on conducting a number of transect counts of firework anemone density and trying to map the coverage of fireworks anemone at the site. This will require a number of dives and, as the old adage goes, many hands make light work. So we are looking for divers to assist with this project. We will be conducting the dives in June 2022 (exact date will be decided based on availability of divers) so if you're interested in helping out, drop us an email at seasearchireland@gmail.com.
Note: There is no requirement to be an existing Seasearch recorder (though preference will be given to Seasearch divers) you just need to be qualified to BSAC/ScotSAC Sports Diver, PADI Advanced Open Water Diver, SAA Club Diver or CMAS 2 Star equivalent. You also must have done at least 20 dives, of which 10 should have been in temperate sea water.